Recent Pictures of Cancun Beaches
These recent pictures of Cancun beaches give you an idea about their condition. I took them early March, 2008 and I'll try to update every now and then. The biggest problems are in the middle section of the Hotel Zone at the height of Playa Marlin and Ballenas. This beach (Ballenas) was completely swept away by strong winds shortly after I took these pictures.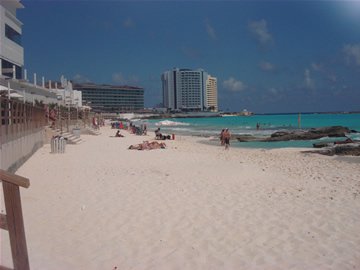 Playa Chac Mool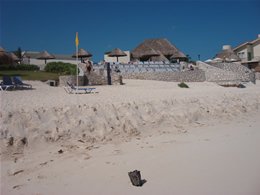 Playa Marlin
Playa Marlin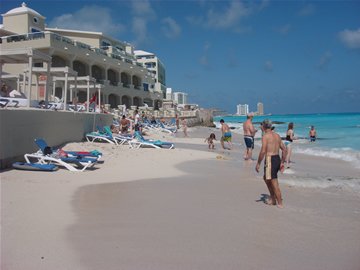 Playa Marlin
The beach at Playa Ballenas.
Hmmmm...sandbags at Playa Ballenas.
The next two images show Playa Langosta, at km 5 in the Hotel Zone (the North part). As you can see this is a lovely wide beach, suitable for families with children as the water is very calm.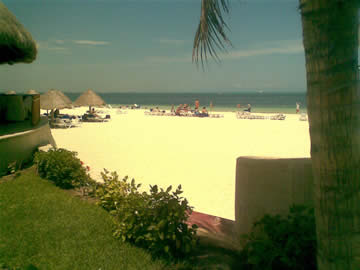 I took these pics with my cellphone so their quality is not so good as the other images.